Solar Field Maintenance for Solar Sites and Facilities
Solar farm mowing and lawn maintenance at solar farms can be a daunting task, but failure to properly maintain vegetation at these sites can lead to expensive repairs and negatively impact production. Weeds and vines growing in and around the solar supports and panels can block the sun, permit the growth of small trees and invasive plant species to take root. Improper maintenance also provides an ideal environment for poisonous snakes, spiders, mice and other vermin. When improperly maintained, the vegetation at a solar farm can limit production and cause costly repairs and expenses.
KB Lawn and Tree specializes in solar farm mowing and field mowing and facility grounds maintenance. Our trained crews are skilled in the removal of overgrowth, and invasive species and have developed proven strategies to maximize efficiency and minimize damage to expensive solar panels and equipment. This means lower costs and higher profits.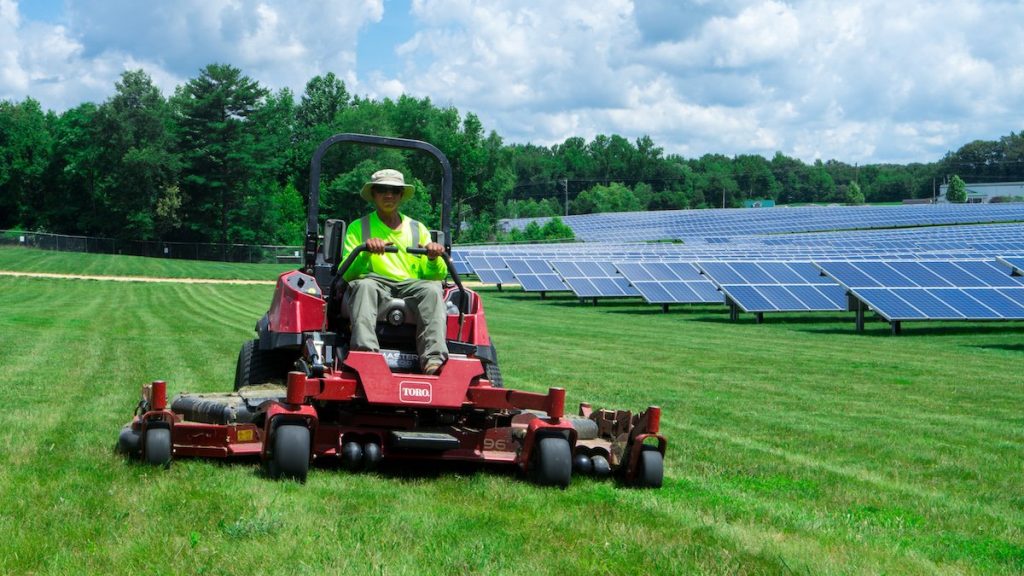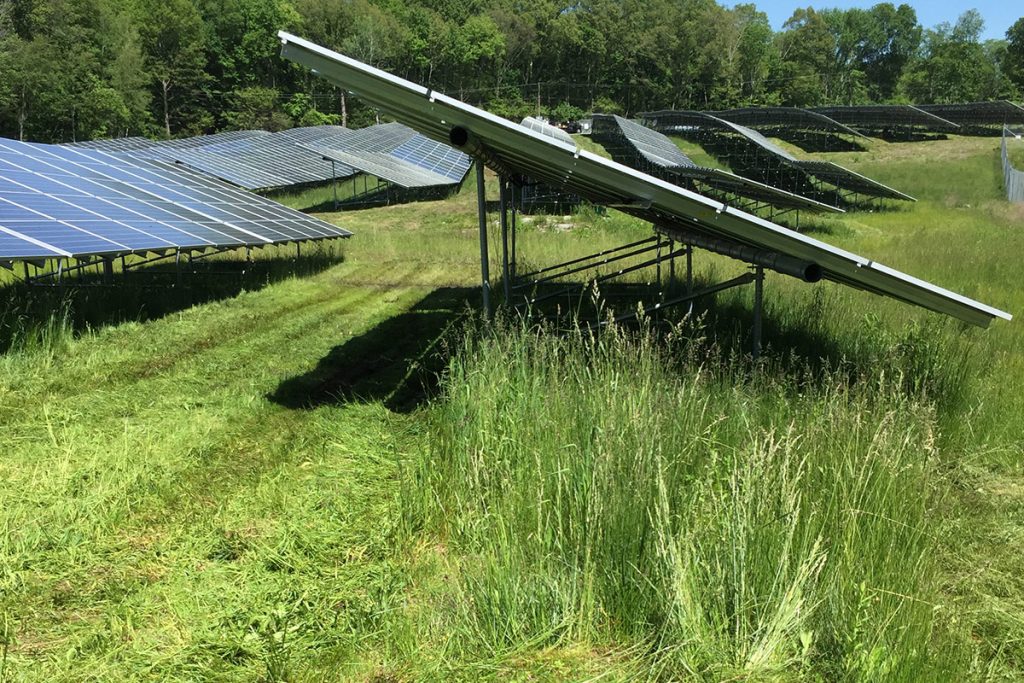 We are confident, experienced and qualified to manage your solar farm mowing and grounds maintenance needs. Call today to learn how we provide reliable and affordable solar farm mowing and weed abatement solutions for your solar farm.