We are a full service Landscaping contractor offering
Hassle-Free Backyard Transformations with Artistic Solutions.
We handle everything for you!
Lawn Mowing Service
Spring and Fall Cleanups
Tree Removal
Shrub Trimming
Landscaping
Shrub Removal
Tree Planting and Removal
KB Lawn and Tree is a full-service grounds care company. Our established systems allow us to deliver industry-leading lawn care,landscape solutions, and Tree Services to commercial and residential clients. Built on a family tradition of caring, we are driven by a passion to exceed customer expectations and consistently deliver client satisfaction.
We at KB Lawn and Tree are proud to offer carefully designed landscapes crafted to suit our residential clients' preferences while prioritizing sustainability. We also  offer a wide range of services including, but not limited to, spring and fall cleanups, lawn mowing service, shrub trimming and tree removal. Lawn aeration, and overseeding are services that we provide for our customers as well.
We have always focused on one thing: customer satisfaction.
We deliver that satisfaction through our comprehensive range of expert lawn care and landscaping services, including both residential and commercial lawn care.
"Everything that slows us down and forces patience, everything that sets us back into the slow circles of nature, is a help. Gardening is an instrument of grace."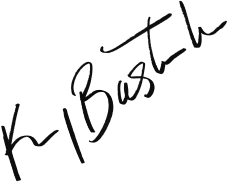 We work with big and small.
Whether you contract with us to install a drainage system or a full-featured landscape design and installation, you'll always get what you pay for.

I am a Senior, and I live alone. Kevin and his guys have been taking care of my lawn and trees for more than five years. They are very reliable, and give me a fair price. Whenever I need help with something extra, they give me a hand. I dont know what I would do without them.
"We have been customers for more that 10 years now and are always impressed with the quality of work and reliability."
They showed up on time, worked efficiently and quickly, and cleaned things up well. Along with very competitive pricing, they provide a good service and excellent value!"
Kevin's guys are fast and efficient. They removed 3 trees, trimmed our shrubs, and cleaned our gutters and left the yard looking better than when they arrived. Highly recommend
"Best lawn service I have ever used. I use them for everything from mowing, spring and fall cleanups, and shrub trimming. I even had them pressure wash my house and it looks like new."
"Kevin was extremely professional, courteous, and the price quoted was fair. I would happily hire The guys from KB Lawn and Tree again! They did an excellent job pruning all of our trees and bushes.